Image: CPI(M)
The IPA condemns the attacks against the Communist Party of India – Marxist (CPI-M)
In the state of Tripura, India, the offices of the Communist Party of India – Marxist, CPI(M), was attacked by members of the BJP, the party of the right-wing Indian PM Narendra Modi, on September 8th.
In Tripura's capital Agartala, BJP members set fire to a car outside the State party office, in collusion with the police, according to the CPI(M). Another attack happened against the CPI(M) office in the Tripura West District by a BJP mob shouting Hindu nationalist slogans, in full view of police.
BJP men also burned the office of the CPI(M) in the town of Bishalgarh and were helped by the police, suggesting that the BJP is using state machinery to attack the opposition voices in the Indian state of Tripura.
The actions of the BJP supporters are an orchestrated attack against the comrades of the CPI(M) in Tripura. Video of the BJP's attack against the state party office in the city of Agartala.
The International Peoples' Assembly (IPA) strongly condemns these cowardly and orchestrated attacks against the activists and offices of the Communist Party of India – Marxist by the right-wing party BJP, in Tripura, India.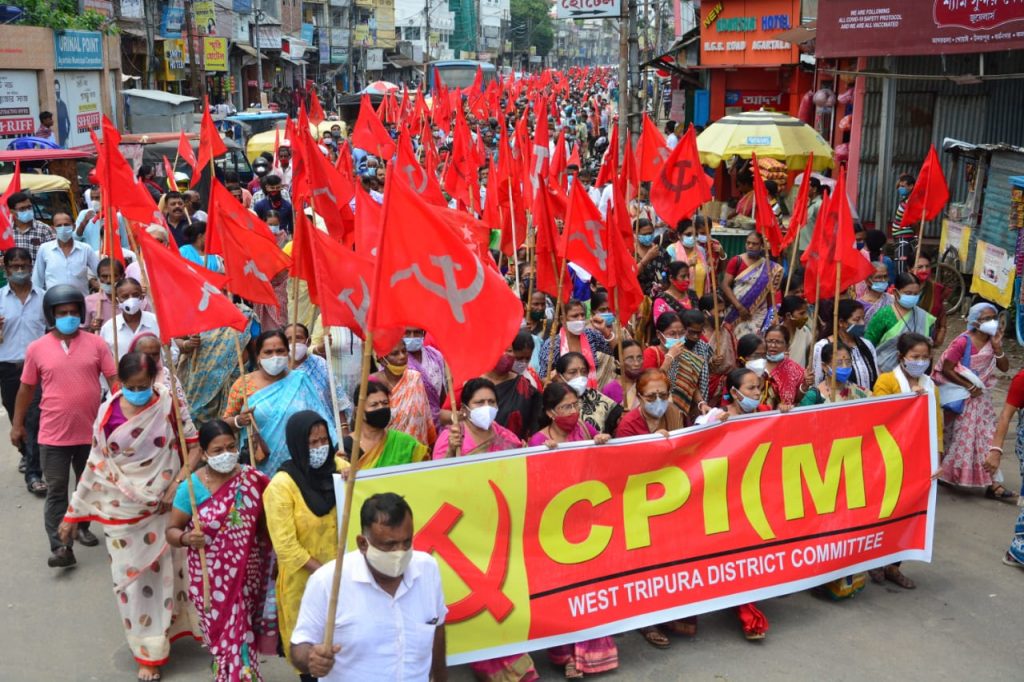 As IPA, we also support the people's protests held in Tripura against the fascistic assaults by BJP and we declare our solidarity with the comrades of the CPI(M).