#StandWithCuba Campaign
12 November, 2021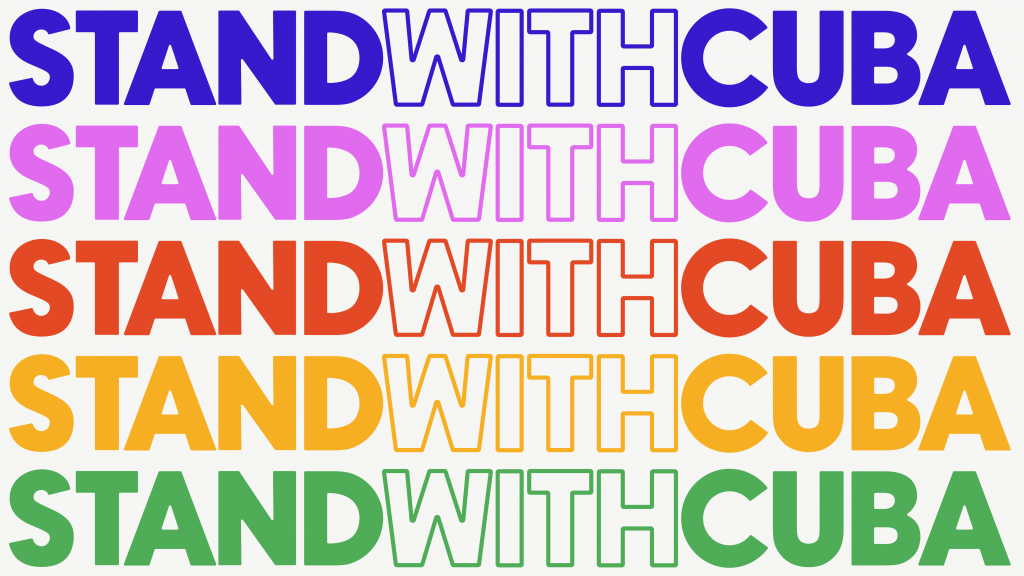 With the progress of vaccinations and control of the Covid-19 pandemic, Cuba is preparing to open its borders on November 15th. Along with the joy of being able to resume international tourism and other activities, the date also marks a new attempt at counterrevolution by U.S. imperialism and its puppets on the Caribbean Island.
The same groups that built the Miami-financed Cuban opposition protests of July 11, 2021, are planning this new attack. In July there was a lot of solidarity around the world with Cuba, its people, and its revolution. Actions promoted by the International Peoples' Assembly (IPA), and especially the Let Cuba Live campaign, were important and successful international initiatives that supported the Cuban people.
In the same spirit of internationalism and support for the Cuban people and its socialist revolution, we are organizing a campaign to denounce the counterrevolutionary actions that call for international intervention in the country and to expose their false claims. We want to demonstrate international solidarity with the Cuban people and the revolutionary process through our #StandWithCuba Campaign.
We invite you to join the International Peoples' Assembly in this campaign and to demonstrate your solidarity with the Cuban revolution and its people.
How to participate in the #StandWithCuba campaign
We are producing and organizing audiovisual, graphic, text materials for a joint action on social media and digital platforms in the initial period of the campaign, November 12 to 19.
All materials will be available in a digital toolkit (which can be accessed here), with guidelines for action (including graphics and tweet banks) and intervention materials organized for each day of the campaign. Using these materials, each individual or organization participating can disseminate the campaign in the ways they can.
We invite everyone to record their own video testimonies supporting Cuba by answering the following question: "In your experience, how do you see Cuba and the Cuban people?" The video testimony should be a maximum of two minutes and posted with the following hashtags: #standwithcuba #estamosconcuba #concuba
If you are unable to record a video, we are also happy to receive a text testimony with a maximum of 100 words. We also invite organizations and individuals to send
suggestions for action and mobilization images. Materials should be sent to [email protected].