Solidarity with the people of Pakistan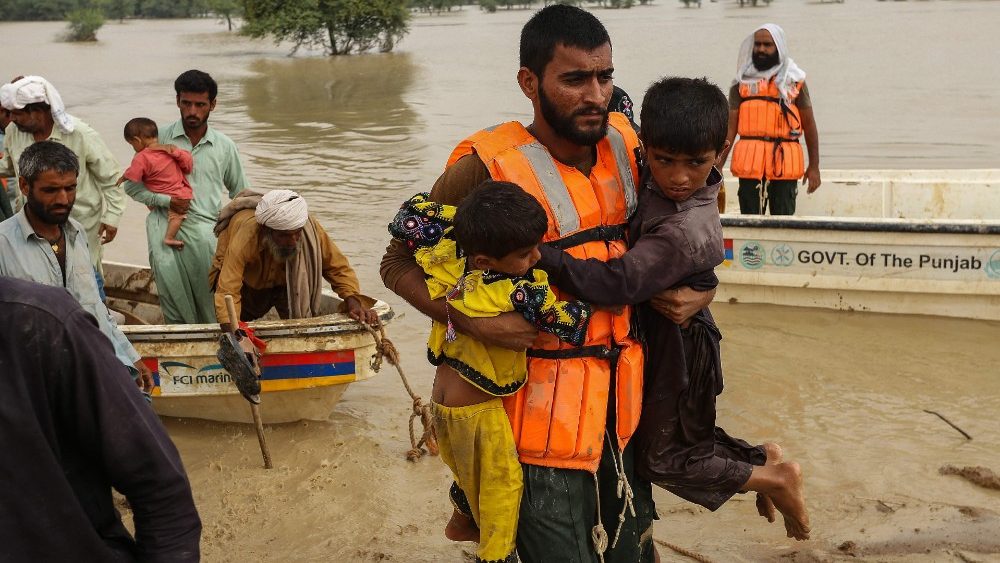 The International Peoples' Assembly expresses its solidarity with the people of Pakistan suffering from severe floods that have destroyed the lives of millions of people with 33 million affected and over 1,000 confirmed dead. The flooding exposes systemic failures in dealing with disasters and is also a clear sign of the impact of climate change as unprecedented rain and the melting of glaciers have led to inundation. Pakistan is responsible for less than 1% of planet-warming gases but is the eighth most vulnerable country in the world to climate change.
We stand with the Mazdoor Kissan Party of Pakistan and other comrades that are doing everything in their capacity to provide relief for the people.
—
We recommend the Red Alert No. 15: Pakistan under water, produced by the Tricontinental: Institute for Social Research and the International People's Assembly, on the floods in Pakistan and the political implications of this disaster.