International Peoples' Assembly holds political education course on NATO & Peace
22 March, 2022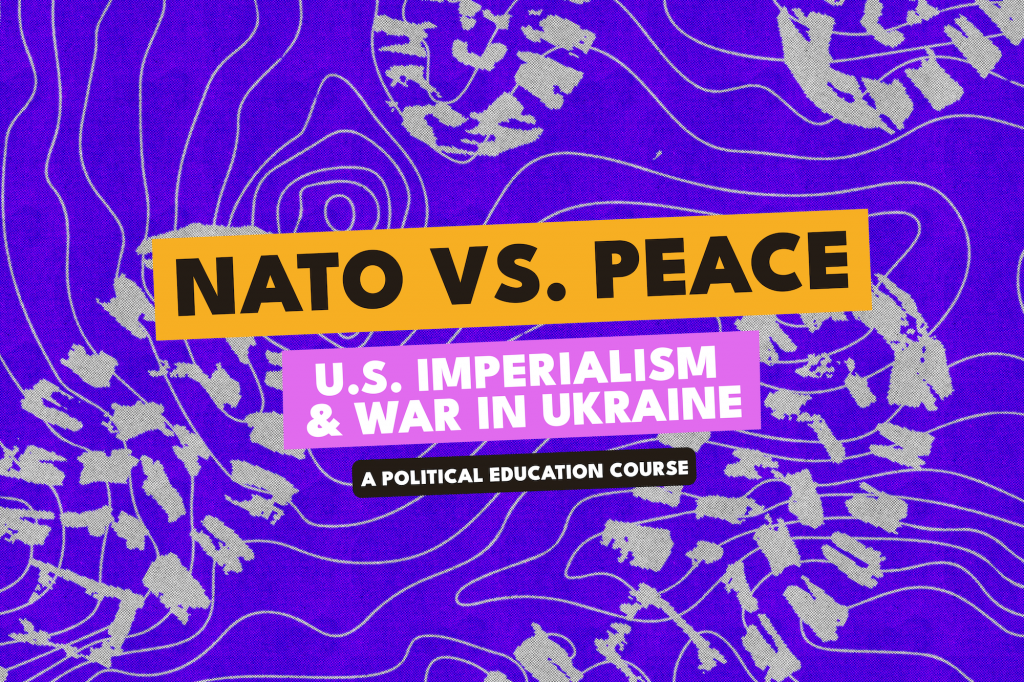 As the war intensifies day by day in Ukraine, people across the world are struggling to make sense of how we got here and the impact that this war will have. Progressive and left wing forces across the world are grappling with these questions as well. What role did U.S. imperialism play in escalating tensions between Ukraine and Russia? What does the North Atlantic Treaty Organization (NATO) have to do with the war? Are sanctions an act of war? Are we facing a potential nuclear World War III?
These are tough questions that do not have easy, ready-made answers but they are crucial to engage with in order to better understand the reality of the current situation and attempt to make sense of the future.
In this light, the International Peoples' Assembly will hold a three-session education course to discuss these very questions and attempt to present people with more information, historical context, and analysis to help deepen our understandings.
The first session will address the question "What is NATO?" with Laura Capote, member of the ALBA Movements Secretariat, and Vijay Prashad, director of the Tricontinental: Institute for Social Research. The second session will be on sanctions and the third will be on conditions for peace.
Subscribe to our channel: https://ipa-aip.org/youtube where we will be live streaming the course in English, Spanish, Arabic, Portuguese, and French.