IPA and ISB organize an International Feminist Brigade in Venezuela
The International Peoples' Assembly (IPA) and the Simon Bolivar Institute for Peace and Solidarity among Peoples (ISB) have organized from June 17 to 27, 2022 the International Feminist Brigade "Alexandra Kollantai – 150 years after her birth", in different cities of Venezuela. The collective is made up of women from Latin America, Africa, Europe, Asia, North America and the Arab-Maghreb region, who are participating in an exchange of experiences with representatives of Venezuelan popular and revolutionary feminism.
The Brigade will be ten days of activities, panels, debates and visits, with the objective of strengthening the internationalist struggle of the revolutionary and anti-imperialist feminist movement. It is also a bet on the visibility of Venezuelan Communal Feminism, built by grassroots organizations and structures.
The feminist brigade is made up of 29 comrades from 20 countries: Swaziland, South Africa, Ghana, Lesotho, Zambia, Turkey, Italy, the United States, Spain, Romania, Argentina, Brazil, Chile, Cuba, Ecuador, Nepal, Morocco, Tunisia, Iraq and Palestine.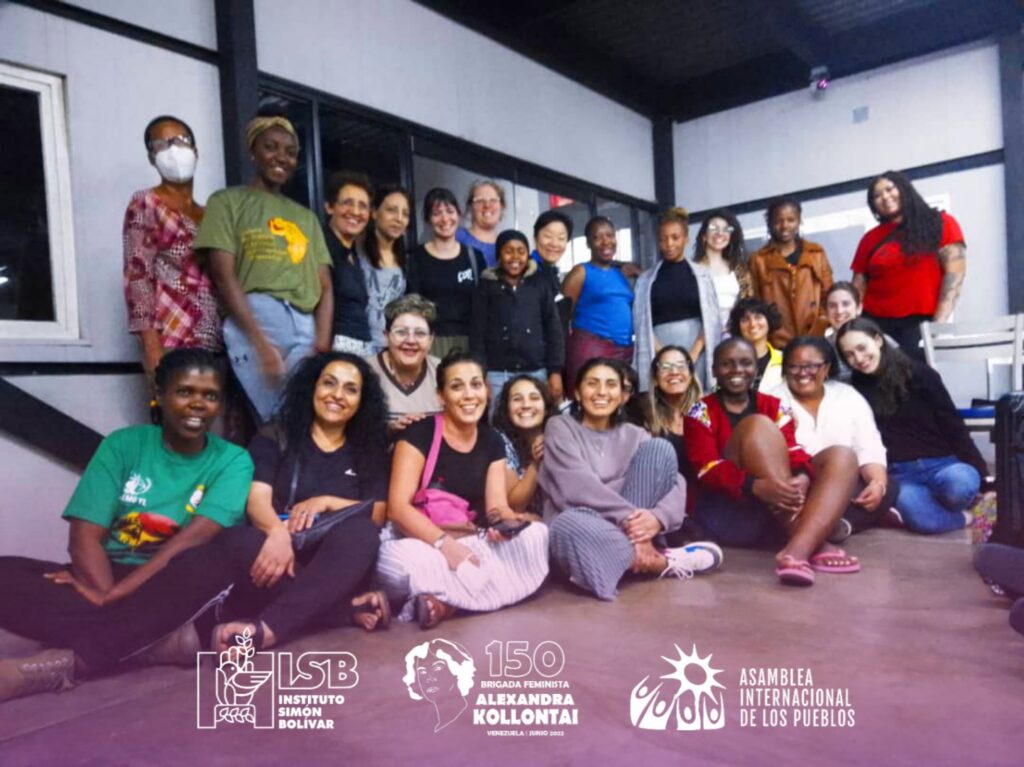 The activities have started at the Robinsonia National School, and will be accompanied by days of revolutionary feminist internationalism, meetings with the feminist leadership of Venezuela; a display of experiences of communal feminism; and a meeting with the Committee for the liberation of the Venezuelan diplomat Alex Saab. Finally, they will participate in the launching of the program of revolutionary feminism "Manuela Saenz", promoted by the ISB, with the aim of promoting spaces for integration, exchange, cooperation and training among women of the world.
To follow the activities of the International Feminist Brigade "Alexandra Kollantai", follow the IPA on Twitter, Instagram, YouTube, Facebook, also the ISB on Twitter, Instagram, YouTube and Facebook, and by the #BrigadaFeministaInternacional and #AlexandraKollontai150.